The aim of general dentistry is to prevent, detect, and provide early treatment for dental health problems so that you can enjoy optimal oral health for years to come. At Mill Bay Dental Health, our team values general dentistry as the cornerstone of our dental practice, and we develop personalized dental treatment plans to meet the unique needs of each of our patients.
Cosmetic dentistry is a sector of dentistry that prioritizes the beauty of patients' smiles while also maintaining optimal oral health and function. In recent years, cosmetic dentistry has become more and more popular. Our team at Mill Bay Dental Health is happy to offer our patients a variety of cosmetic dentistry services so that they can achieve a camera-ready smile!
We are proud to provide our patients with solutions to all of their dental needs. We have access to a wide range of restorative dentistry treatments. Whether you require a filling for a cavity, or a replacement for a missing tooth, you can trust that our team will find the right treatment for you.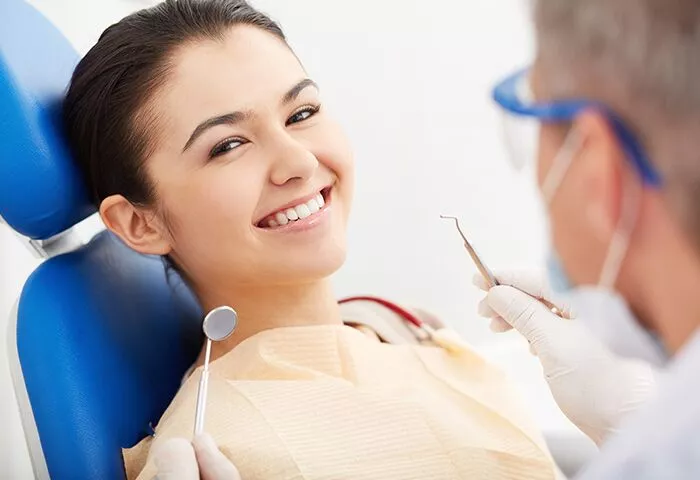 Orthodontics is a sector of dentistry that focuses on the prevention, diagnosis, and correction of misaligned jaws and teeth. At Mill Bay Dental Health, we are proud to provide our patients with options for orthodontic treatment to help improve their oral health and transform their smiles.
Life can be stressful, and it is important that you feel relaxed, healthy, and able to take on anything that life throws at you. Stress can have a surprising impact on your oral health, and our team wants to help. We offer guards and appliances to help protect your teeth and jaw from damage due to stress and anxiety.
A dental emergency can occur at any time. Whether you break a tooth biting down on something hard or get whacked in the face by a stray soccer ball, you need to have an emergency dentist in Mill Bay that you can trust.  Our team at Mill Bay Dental Health provides emergency dentistry near you, so you can be rest assured you receive the care you need when a dental emergency arises. 
We are proud to have several members who specialize in various sectors of dentistry. We strive to provide our patients with the highest level of care. Our dedicated team has a wide range of knowledge that we are eager to use to help our patients with any oral health concerns they may have.