Dental Inlays and Onlays Near You
Dental onlays and inlays are utilized for the same reason: to reinforce the structure of damaged teeth and restore them to their former function and appearance. We offer dental inlays and onlays in Mill Bay for patients looking for a durable, long-lasting alternative to dental fillings.
While both onlays and inlays work to protect and restore your teeth, there are some main differences between them.
Dental inlays work to reduce the damage to the surface of your tooth, and they are used when there is decay in the cusps of your teeth.
Dental onlays are also referred to as partial crowns and can be utilized by our dentist to treat large spots of decay on the chewing surface of your teeth.
When you visit Mill Bay Dental Health looking for dental inlays and onlays, our dentist will evaluate your condition to determine which treatment is best for your needs.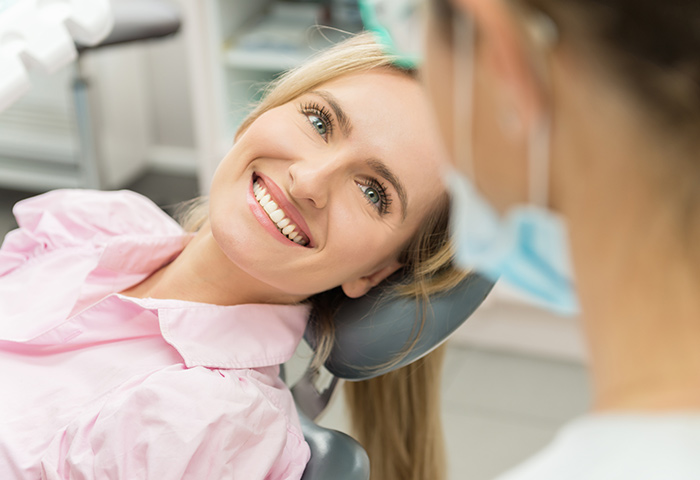 How Are Dental Inlays and Onlays Placed?
The process for getting dental inlays and onlays is similar to that of a dental filling. Our dentist will numb the affected area before removing any decay or previous fillings. They will then disinfect the tooth and gently place your new inlay or onlay.
What Are the Advantage of Dental Inlays and Onlays?
Some of the benefits that come with choosing dental inlays or onlays include:
A natural look: since they are made of porcelain, inlays and onlays can be perfectly matched to the shade of your natural teeth and completely blend in with your smile.
Stain-resistant material: the porcelain material that inlays and onlays are made out of makes them highly resistant to stains.
Prevention of tooth loss: if left untreated, a decayed or damaged tooth can lead to the need for tooth extraction. By getting an inlay or onlay, you will prevent tooth loss by supporting a tooth's structure and replacing its decay.
Durability: if looked after properly, dental inlays and onlays can last for many years.
Looking for Dental Inlays and Onlays Near You?
At Mill Bay Dental Health, we are proud to offer our patients dental inlays and onlays in Mill Bay. We offer a plethora of restorative options to our patients and are positive that we can find the right option for your needs. If you have tooth decay or old dental fillings, dental inlays or onlays may be right for you. Please contact our clinic to book a consultation today!